Custom Business Software
Workflow, CRMs, Project Management, Data Integration, More
Let's Solve Problems
Business Consulting
We help businesses of all sizes grow,
improve their workflow,
and become more profitable.
Learn More
Work Smarter - Not Harder
We use a variety of technology solutions to help you
have more time to innovate, or fish, your choice.
Start a Conversation
Douglas Media Group
Digital Marketing Guerrillas ready to help you navigate the online jungle. Based in Wendell, North Carolina, we serve Raleigh, the Research Triangle, and clients across the country. We help businesses improve their workflow, create custom software, comprehensive websites, and marketing campaigns. Here are a few examples of our business consulting:
Launch Your Business
Are you ready to start your own business but not sure where to start? We can help you establish branding, a fully-customized website, CRM, and workflow management.
Target New Customers
You've been working hard on creating a quality company, but now you need more customers. We will create a digital marketing plan geared towards your ideal community.
Unlock Your Potential
You've got a great product and you're seeing success, but are you working harder instead of smarter? We consult with businesses to leverage technology to unlock their potential.
Start a conversation with us now.
Simply put, we make your life easier. 
Business owners shouldn't have to work their lives away. We believe in leveraging technology to implement better processes. Our digital marketing and business consulting plans are comprehensive, easy to understand, and effective.
Our Services Include:
Website Design
Sales Funnel Development
Search Engine Optimization
Business Consulting – Technology Integration
Quick Base Custom Application Development
Digital Marketing Guerrillas
Our Promise To You
Actions speak louder than words
100% Satisfaction Guaranteed
We have a no-questions-asked policy ensuring you are well taken care of. Whether it's our services or products, we stand firmly behind them, and you.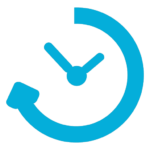 Rapid Response
In business, things can change quickly. That's why we work swiftly to pivot with your needs and adapt to your market. This includes emerging technologies.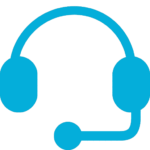 Personalized Support
We want to build a relationship with you. Your success is our success. We're always available to our clients – email, call, or text. Go to our
Contact
page to find out more.
What Our Clients Say About Us
Kevin at Douglas Media Group helped me wiz my way around when staring up my blog. He is very efficient and amazing at what he does. I highly recommend him for all future projects!
Gabriela Fittipaldi
Our company has been working with Kevin for just over 2 months now. We originally had him migrate our ecommerce site from an ecommerce platform (3dcart) to WordPress. Because our site was so large, we ran into a few hiccups along the way. But, not once did Kevin give up, say something couldn't be done or lose his patience. He took the lead and researched numerous plugins, all the while working with their developers to get them to do what we needed done. Nothing seems to stand in his way of getting to the final destination. And, all the while he maintains a relaxed and cheerful demeanor. Thanks, Kevin for what you have done for us! Oh, and now we're having him do the same for one of our other ecommerce sites.
E Harris
Kevin built four of our company websites with precision and efficient service. A reliable tech developer and consultant, Kevin knows the ins-and-outs of creating a strong online presence for your business. He is always attentive to our concerns and questions. An excellent guy with even better capabilities. I highly suggest using Douglas Media Group for affordable and classy web development. A website is something you need a professional to handle, and Kevin is the perfect guy. He was very patient with us and even taught us a few things along the way.
Nick Williams
Boone, North Carolina
Kevin does an outstanding job turning rough ideas into customized, user-friendly websites. In addition, he was always readily available to answer the simplest questions and give advice. Efficient, effective, honest, dedicated, reliable, and skilled. He's a standup guy who truly knows his stuff.
Garrett Daniel
Fuquay Varina, North Carolina
Kevin has done all of my graphic design and website work since 2012. Extremely reliable and delivers top-notch work every time.
Jonathan Elkin
Alexander, North Carolina
Hot Off the Press
Our news section provides how-to's, product reviews, and more!
To Begin Success in the highly competitive health and wellness industry requires…
Why choose iContact? In today's fast-paced digital landscape, email marketing remains a…
In today's rapidly evolving digital landscape, businesses across industries are constantly seeking…
Ready To Build Something With Us?
Reach out now to take the first step - we are ready to start the journey with you.