We have tested home (and business) security options for years. It has generally been one of those areas where you get what you pay for. The inexpensive security cameras required running hundreds of feet of wiring throughout your location. If you wanted good wireless options, you were going to pay for that convenience. Luckily, Wyze Cam is disrupting the entire space.
Leading the way in low cost security cameras, Wyze Cam seems too good to be true. Even the cheap competitors are around twice the cost, so can these home security cameras be any good? We just had to find out for ourselves.
Home Security Setup – Wyze Cam
What We Bought – Wyze Cam
The leaders in the home security camera market are not cheap. Look at Ring and Nest for example. Ring Cam with similar features will set you back $99.99 on Amazon while the Nest Cam sits at a retail of $199.00 though you can get it right now on Amazon for $179.98. That means to properly setup a few cameras around your home to cover even a front and rear entrance, will set you back somewhere around $400-600. That's a tough price to swallow even if it is guarding your most prized possessions.
When I saw the $25 price tag on the Wyze Cam, I thought what everyone else does, how good can they be? For a fraction of the price of a Ring Cam or Nest Cam, they must be cheap quality. Or maybe they just don't work well. Or maybe the video is bad. Or maybe they just don't have the functionality of their more expensive competitors.
However, I kept having people tell me, "Hey man, check out Wyze." People I truly trust, so I broke down and ordered a few of their products. For about $100 I got everything in the photo above. Here is what I will be talking about:
1 – Wyze Cam – 1080p HD Indoor Wireless Cameras (Amazon Link – $23.99)
1 – Wyze Cam w/ Wyze Sense Starter Kit (Amazon Link – $47.96)
2 – SanDisk 64GB MicroSD Card (Amazon Link – $10.99 each)
Just a quick explanation of why I got this particular setup. First of all, you have to get the Cam and Sense kit together. Most people will want at least two areas covered, so I got a second cam as an add on. For the MicroSD cards, you can get smaller cards for about half the price if you want to shave a few extra dollars off. For $13 though, 64GB is a ton of storage.
Unboxing the Wyze Cam
There's nothing fancy about the packaging or the products, but they don't feel 'cheap'. It's your typical USB power cord and charger, which is 6 ft. I do feel like it's a tad short for most applications, and if you read a lot of forums you'll see that getting power to the Wyze Cam can be a challenge. You'll probably end up needing a USB extension cord like this one on Amazon (9.8 ft – only $5.79).
The setup itself is pretty simple. Start by putting the MicroSD card in the small slot on the bottom of the camera. Then plugin the Wyze Cam, press the setup button, and follow the instructions on the app. You'll scan a QR code, select the WiFi network, and in a matter of minutes it is ready to go. I went through the setup on a desk, and then installed the camera after. I can imagine messing with the setup up on a ladder would just be a bad idea.
One thing that was honestly a pain, is plugging the USB power cord into the camera. It fits into a fairly small slot, and you have to line it up just right. I found with both cameras that it took a little finagling to get the cord in. Nothing major, but annoying.
During setup, it will ask you to update the firmware. Make sure you do this! You may have to do it a number of times to make sure you have the latest version available. Keeping firmware up to date is crucial to the security of your cameras, as well as staying current with updates and new features.
I did run into an issue with one of my cameras not recognizing the MicroSD card. Others in forums have experienced the same. I'm hoping an update may fix this issue.
Once you have the Wyze Cam setup, you'll want to mess with the settings to fit your need. There are options such as motion and sound detection, notification settings, and more. With their most recent update, there is now Person detection available. This is something you'll have to have the latest firmware for. This is also an area where there can be a glitch. It wouldn't let me turn on Person detection, even with the latest update. If you close the app and re-open it, it should work then. Minor glitches.
Unboxing the Wyze Sense
The Wyze Sense Starter Kit comes with everything you need for a basic setup. The bridge, which is the hub for your sensors, installs into the back of the Wyze Cam, which is pretty cool. This keeps everything compact and doesn't require a lot of extra items plugged in. Setting up before mounting is another good idea for this exact reason, you may need to install something else on the camera.
The sensors are pretty straightforward. You can name them for a particular door or window you'd like them on. There are other creative ways they can be used, which makes Wyze a cool tinker item, but more on that later. However, once your sensors are setup, and placed where you like, they trigger very quickly. I have been surprised how instantly I can open a door, and my phone will alert me. That's impressive given the price of the items, and the fact it relays from the sensor, to the bridge, across the WiFi, and to your app through a push notification.
Amp things up – Using IFTTT
Now as a whole, setup is pretty quick, and the products seem to work great. For $100, it's a no-brainer. Out of the box, it's a great value, and not just even as a cheap option. There's nothing about Wyze Cam that makes it feel like a lesser product. In fact, it works a lot better than more expensive security cam options I've tested over the years.
Yet what really steps things up a notch is the open API of Wyze Cam. There is a great platform called IFTTT – If This Then That. It's based on simple logic principles of computer programming. You can choose from a ton of services and connect them together. Wyze is one of those services, which adds a whole new level of functionality.
For example, you can have the sensors trigger another service. You could have motion or a door sensor fire off a Tweet, record a Google Sheets entry, or control your Nest Thermostat. When you open the back door you can adjust the temperature for the day. Or maybe you open the door and it turns on your kitchen light (if you have a smarthome light of course).
Long story short, the features of the Wyze Cam setup don't stop at what is inside the box. That allows people to tinker with a really low cost option. If you're the kind of person that likes creating new options, you could use Wyze products to augment a more expansive smart home.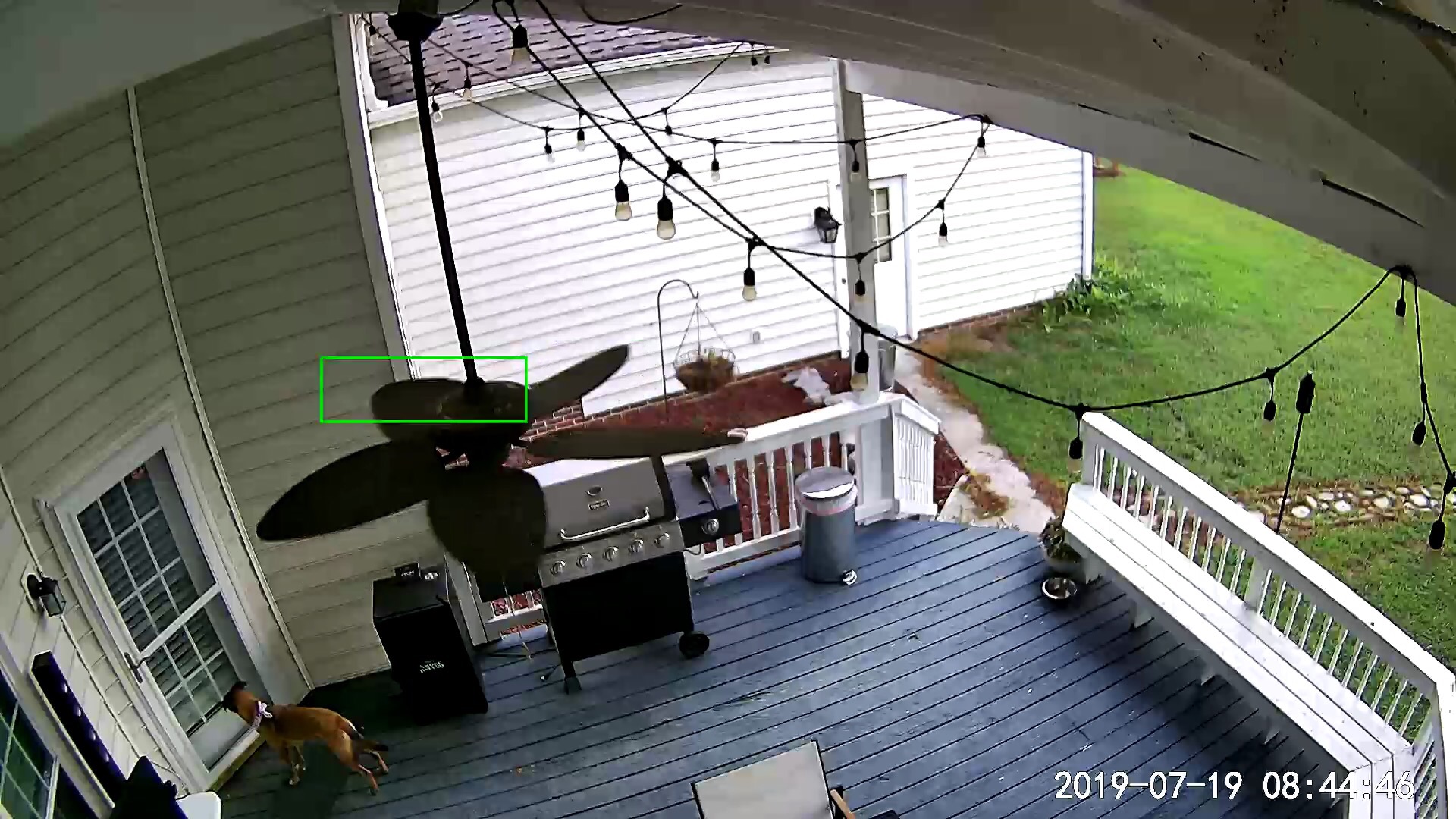 Conclusion
For the price, it's a no-brainer. You won't sacrifice quality for the price either. I have been very impressed with both the actual video quality of the product as well as the quality of the functionality. The app works great, notifications happen quickly, and really I have no complaints.
There were a few quirks during setup, which I hope they continue to fix. Though I ran into some major setup issues recently with my Ring Doorbell (review coming soon), which is a much more expensive home security item. So, really, there can be setup issues with any product.
Overall, it's a buy recommendation from us here at Douglas Media Group. If you want to know more, contact us today! We offer full smarthome support and professional installation when you're ready to take your home to the next level.